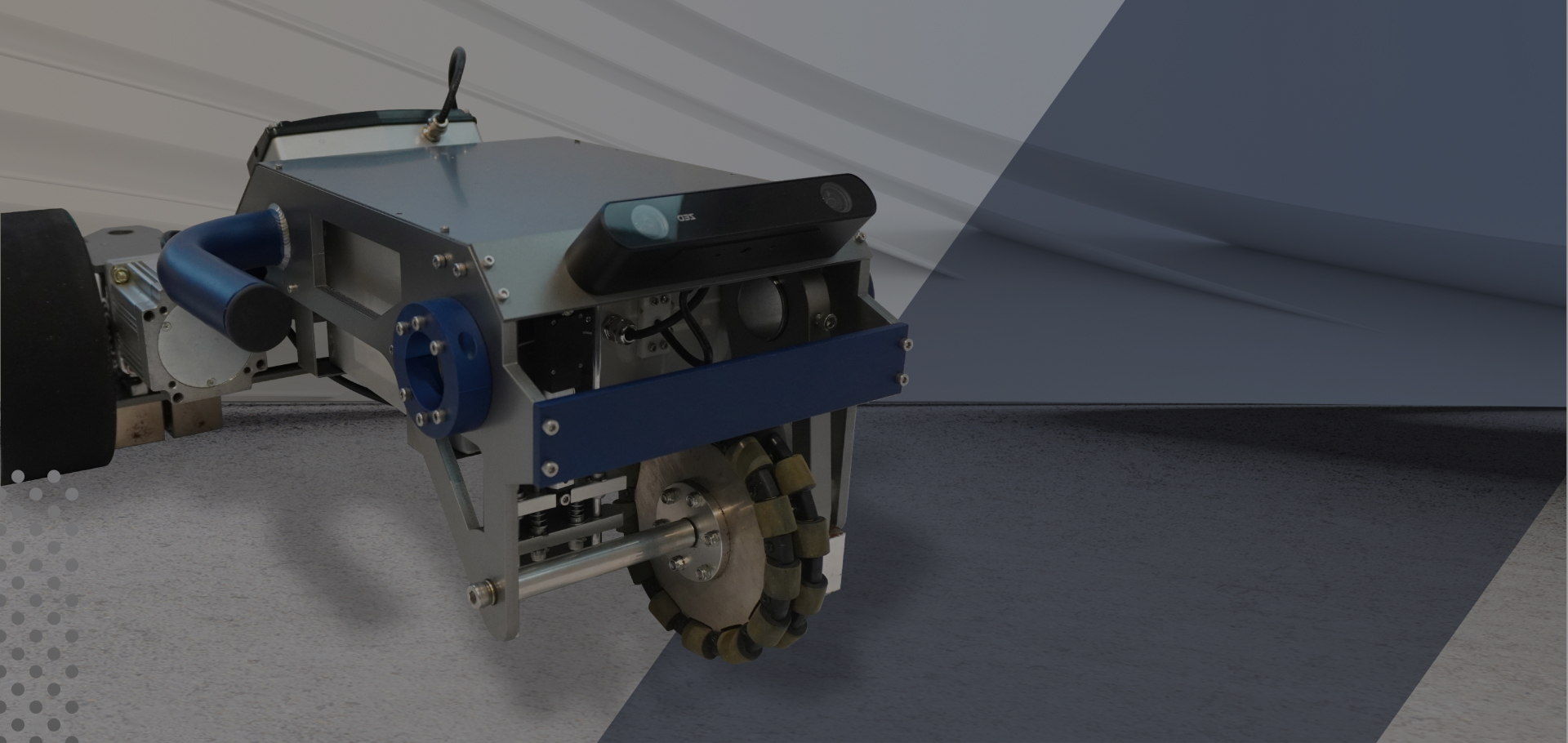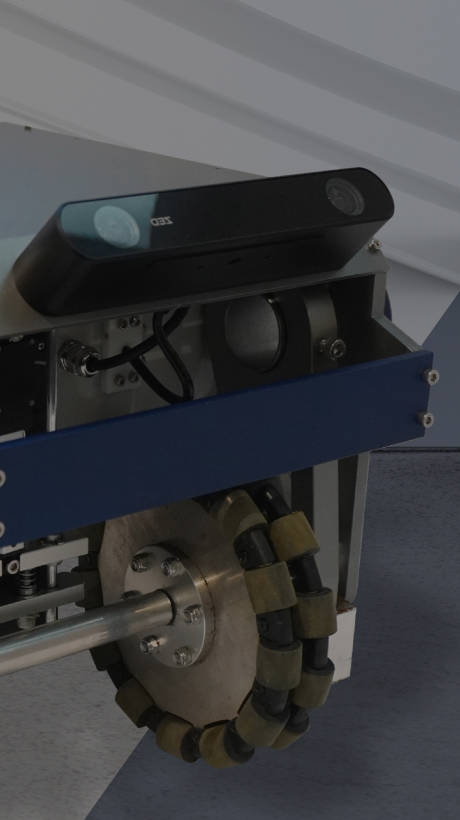 Unleash the Heights: Accurate and Efficient Detection
Multiple Detection
Equipped with various modules, such as coating thickness, Wall thickness, etc.
Data analysis & comparison
Visualize and record inspection information for historical comparison and comprehensive record keeping.
Precise positioning system
AAROW provides tank positioning, detection point information, and 3D modeling.
Dynamic Obstacle Avoidance
AAROW can automatically avoid obstacles that can improve work safety.
Long Range Remote
Solve the problem of moving wires and huge machines.
AI Image Defect Recognition
We use AI deep learning to discriminate coating defect levels.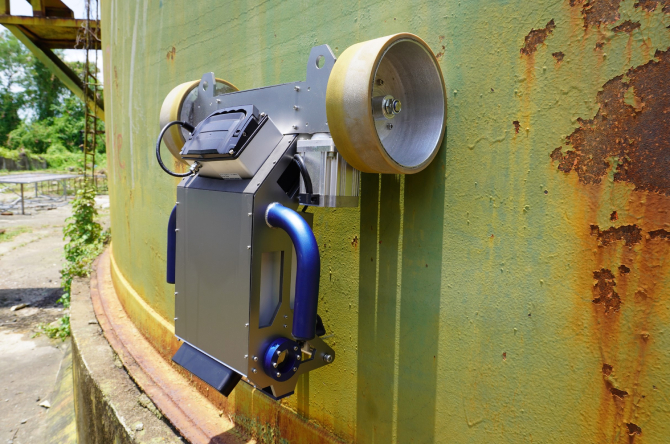 Weight:22.6Kg
Max. Speed:0.45 m/s
Inspection Area :360 m2/hr
Inspection Speed:360pt/hr
Comm. Freq.:2.4GHz
Max. suction Force:150Kg
Dimensions: 560X580X250mm
Crawler Slot Diameter: >10m
Applicable Slot Height: 12~60m
Communication Distance: 50m (unobstructed)
Operating Time: 2 hours (single battery)
Able to measure film/wall thickness, surface roughness, surface dew point temperature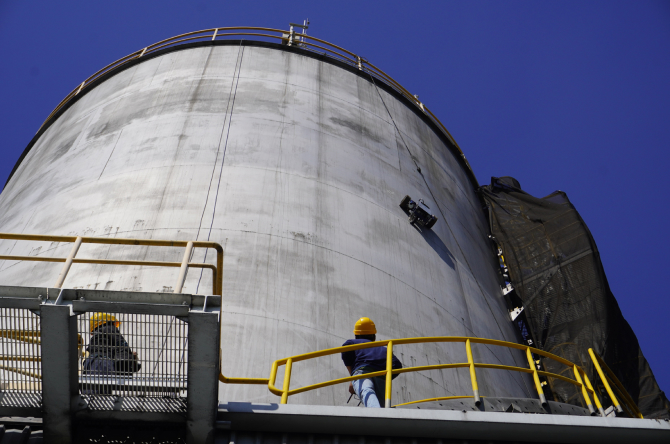 Measurement Specification Info.
Coating Thickness Specifications
Measurement Range
0~50 um
51~1500um
0.0~999.9um
Measurement Resolution
1um
2um
0.1um
Measurement Range
0~50 um
> 50um
Measurement Resolution
±(1um + 1%)
±(2um + 1%)
Iron Substrates,non-magnetic coating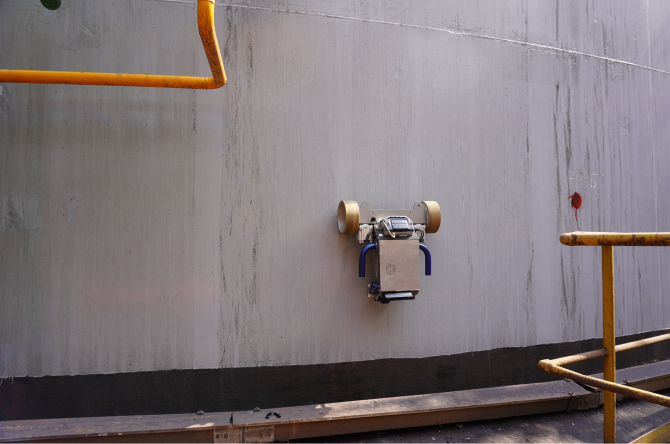 Wall Thickness Specifications
Measurement Range
1~125mm
Measurement Resolution
0.01mm
Measurement Range
0~1500um
Measurement Resolution
±(5um+5%)