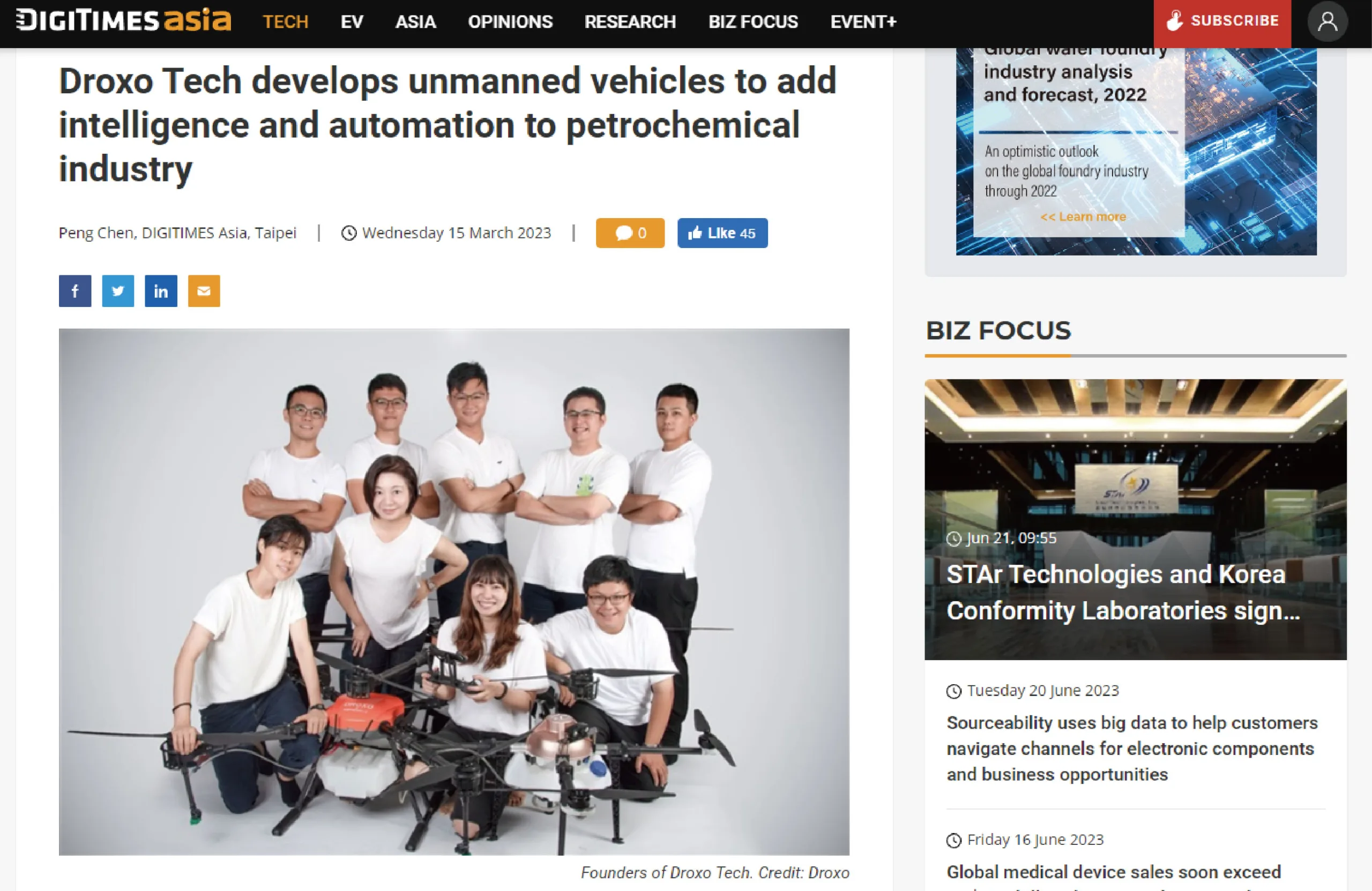 We appreciate the coverage from international technology media, DigiTimes Asia, on our AAROW series of products!
Taiwan-based Droxo Tech is developing unmanned vehicles to detect rusted areas on oil and chemical silos and repaint them. Major petrochemical companies like China Steel Corporation and Formosa Plastics Corporation have shown interest in their products.
Droxo aims to provide unmanned vehicle solutions for industries with low automation adoption, such as agriculture and petrochemicals. The company plans to expand to Singapore and Japan, targeting the promising petrochemical markets in those countries. They are also developing a robot to detect gas leaks and provide analysis for industrial safety projects.
#DigiTimesAsia
#AAROW
#佐翼科技 #DroxoTech